As a small business owner, you cannot underestimate the value of each dollar. Meticulous accounting will help you determine the viability of your business.  
You may choose to use one of the many accounting software available online. But you'll reap more benefits when you hire a professional accountant.  
An accountant will provide the following services: 
account and record-keeping,  

business advisory services,  

tax advise, and  

auditing services 
So, how do you find the right Quickbooks or Xero accountant?  
Let's find out below. 

7 Essential steps to choosing a good accountant 
Determine the Key qualifications you need  
What services do you need from your accountant? The answer to this question will help you determine the qualifications you are looking for in an accountant.  
You can hire a non-certified accountant to handle business financial statements and bookkeeping. But for in-depth tax advice and financial analysis, you need an accountant who is certified and licensed. You can go for a certified professional accountant (CPA) or certified management accountant (CMA). Both CPAs and CMAs have business experience and are required to obtain continuing education credits. 
Apart from certifications, go for accountants who have some experience in your industry.  
Find a referral 
Most experts agree that the best way to find an accountant is by getting a referral from other businesses, your colleagues, friends, or attorney. Ask about their accountants and whether they are satisfied with the services provided. You can also get a referral from the Society of Certified Public Accountants in your state.  
Check out the referrals  
Perform a careful analysis of your candidate's resume and certifications. Ask for client references. Call the clients to determine if they were satisfied with the services offered. You can also do a background check and look online to see if there are any complaints about the candidates you choose.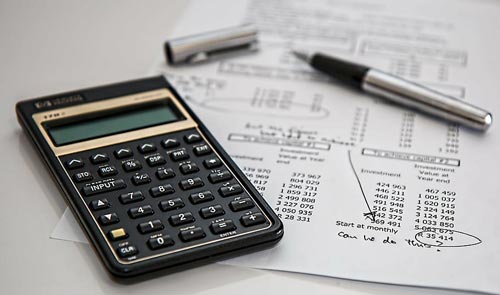 Determine how much work will be done by the accountant  
The volume work you need the accountant to handle is a crucial factor when choosing the right QuickBooks or Xero accountant. The work will also determine if you'll hire a fulltime or part-time accountant. You can divide accounting services into  
Recording and assembling business transactions 

Generating returns 

Generating financial statements 
Interview the Referrals  
During the interview, confirm the range of services that the accountant offers and communicate about the services you need.  
Additionally, ask about their availability and their preferred working location. Find out if they have any questions for you.  
Remember, an accountant needs to be someone you can trust with your money. A good one will save you money and help you grow your business. 
Evaluate your compatibility. Check out the accountant's personality and find out how they will handle financial issues in your business.  
Here are some questions that you can ask during the interview: 
Are you a CPA? (Not every accountant is certified) 

What degrees have you earned? 

When did you receive a license to practice? 

Where are you licensed to practice? 

What's your area of specialization?  

Who are some of your clients?  
Confirm the rates and fees 
Many accountants charge by the hour. But if they are part of a firm, they might charge a monthly retainer. You can get quotes from different accountants and estimate annual charges. Remember that higher fees usually mean more experience, which translates to more efficient services.  
Spell out the terms of the agreement 
After choosing an accountant, draft an engagement letter that shows the details of the services to be offered, including preparation of returns and financial statements. 
Regularly meet with your accountant to review your financial statements. Go over the numbers and identify cost-cutting opportunities. You can make your accountant's work more comfortable by maintaining a good record of your checks and income sources.